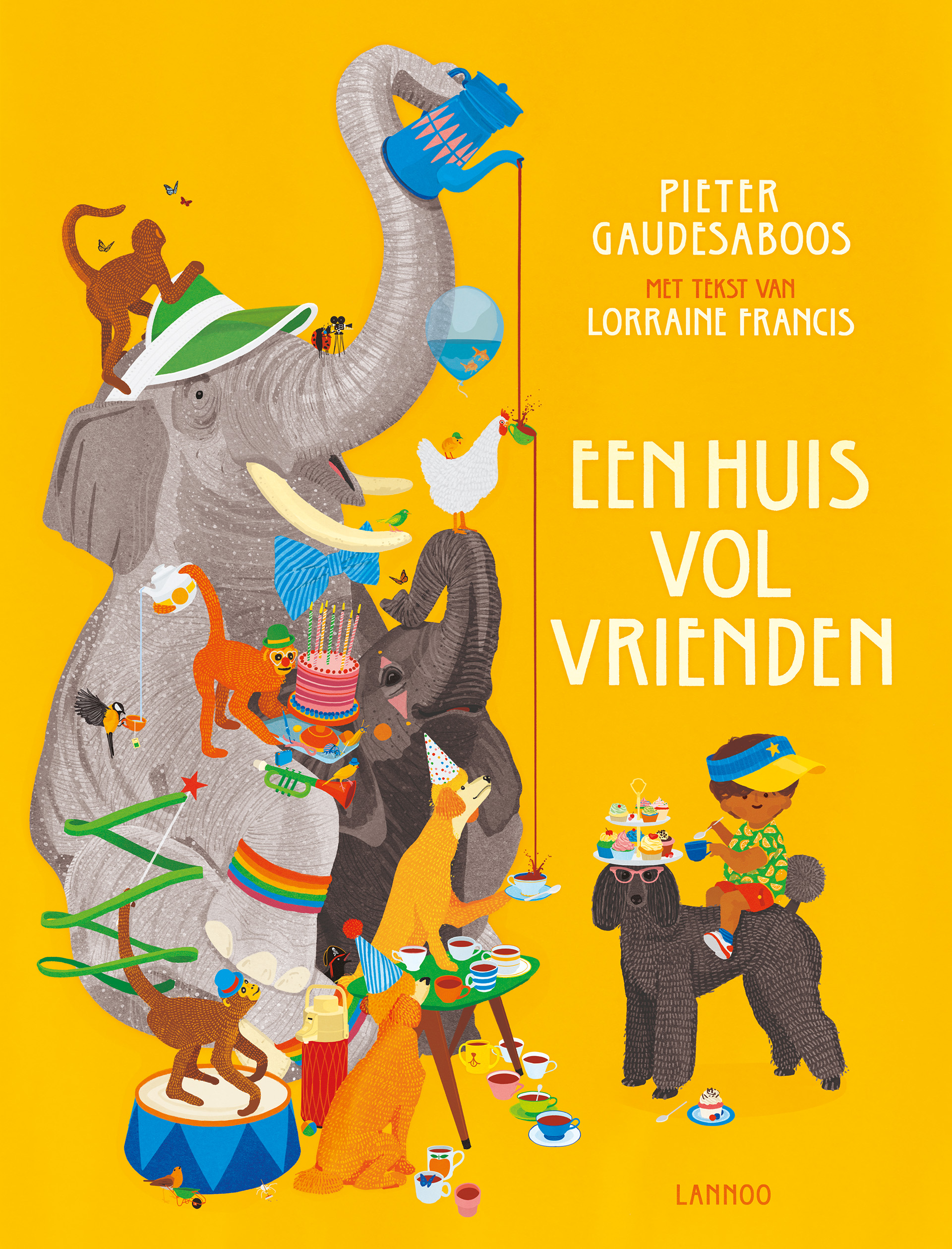 for readers aged 3+
In A House Full of Friends Sam has a busy day ahead. Luckily his friends are happy to help him.
The tigers carry his shopping, the horses help with the painting and the rhino turns out to be a real expert in home decoration. Together they build a house and throw a party to celebrate the birth of six kittens.
This is not merely a colourful book for reading aloud, it is a look-and-find book to teach children to look more closely at the illustrations. Every page has several Can you see...?-questions and there are hidden animals to find. Just the job for true detectives!
"Dynamic in terms of colour palette, textures and rhythm" (LUUK MAGAZINE)

story, illustrations en layout: Pieter Gaudesaboos
text: Lorraine Francis
translation: Siska Goeminne
size: 33 cm x 25 cm
pages: 32
size poster: 59,4 cm x 42 cm
publisher: Lannoo (2019)