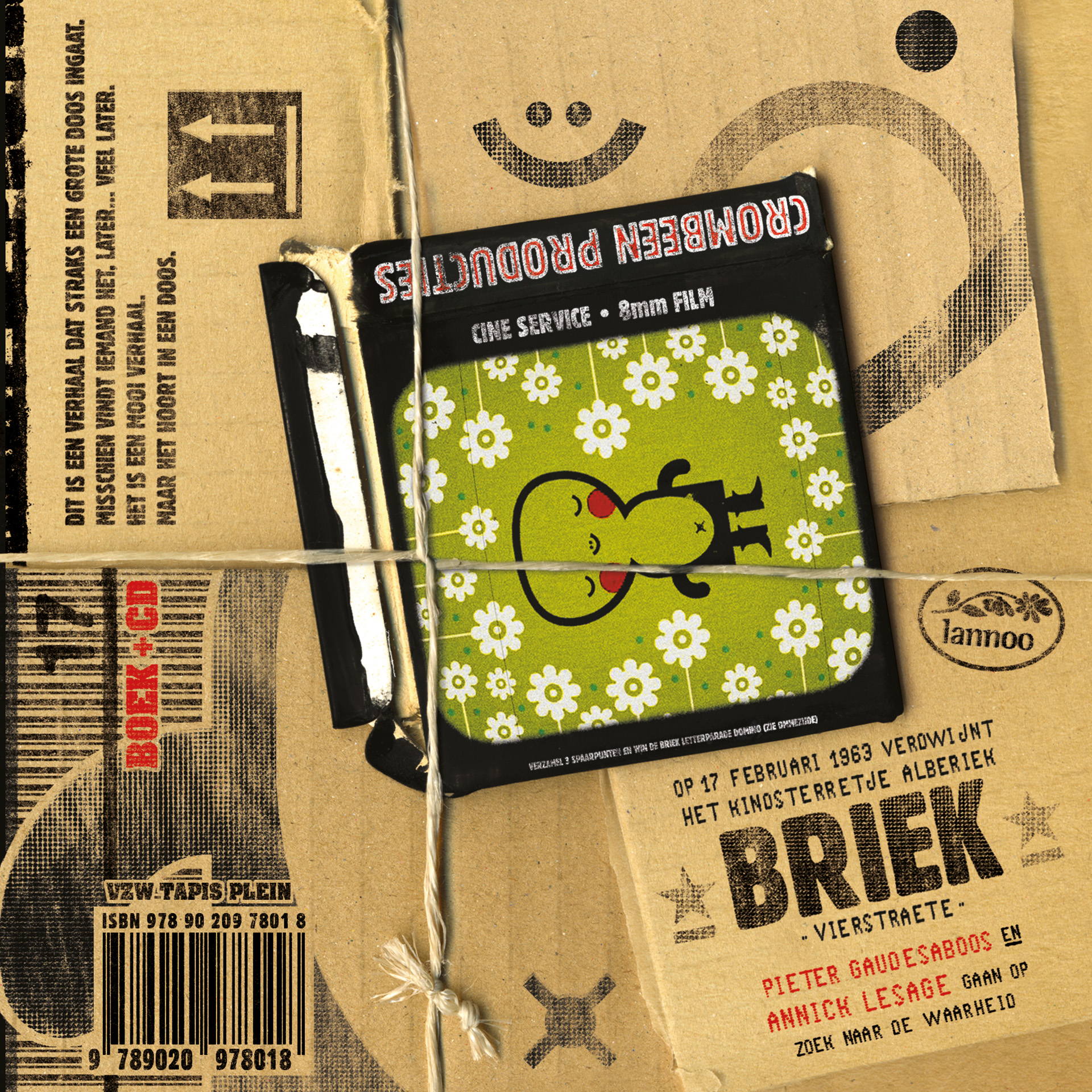 for readers aged 10+
What happened on February 17, 1963?
After a short but successful musical career, guest appearances in numerous television shows, an own cartoon series and merchandising line, beloved child star Alberiek -Briek- Vierstraete disappears.
Half a century later, designer Pieter Gaudesaboos and journalist Annick Lesage reopen this cold case and go in search of the truth in the diptych Briek and Herr Luna.
illustrations and layout: Pieter Gaudesaboos
audio documentary: Annick Lesage
sound: Lieven Gouwy
pages: 128
size: 15 cm x 15 cm
publisher: Lannoo (2008)
awards: shortlist boekenpauw (2009)