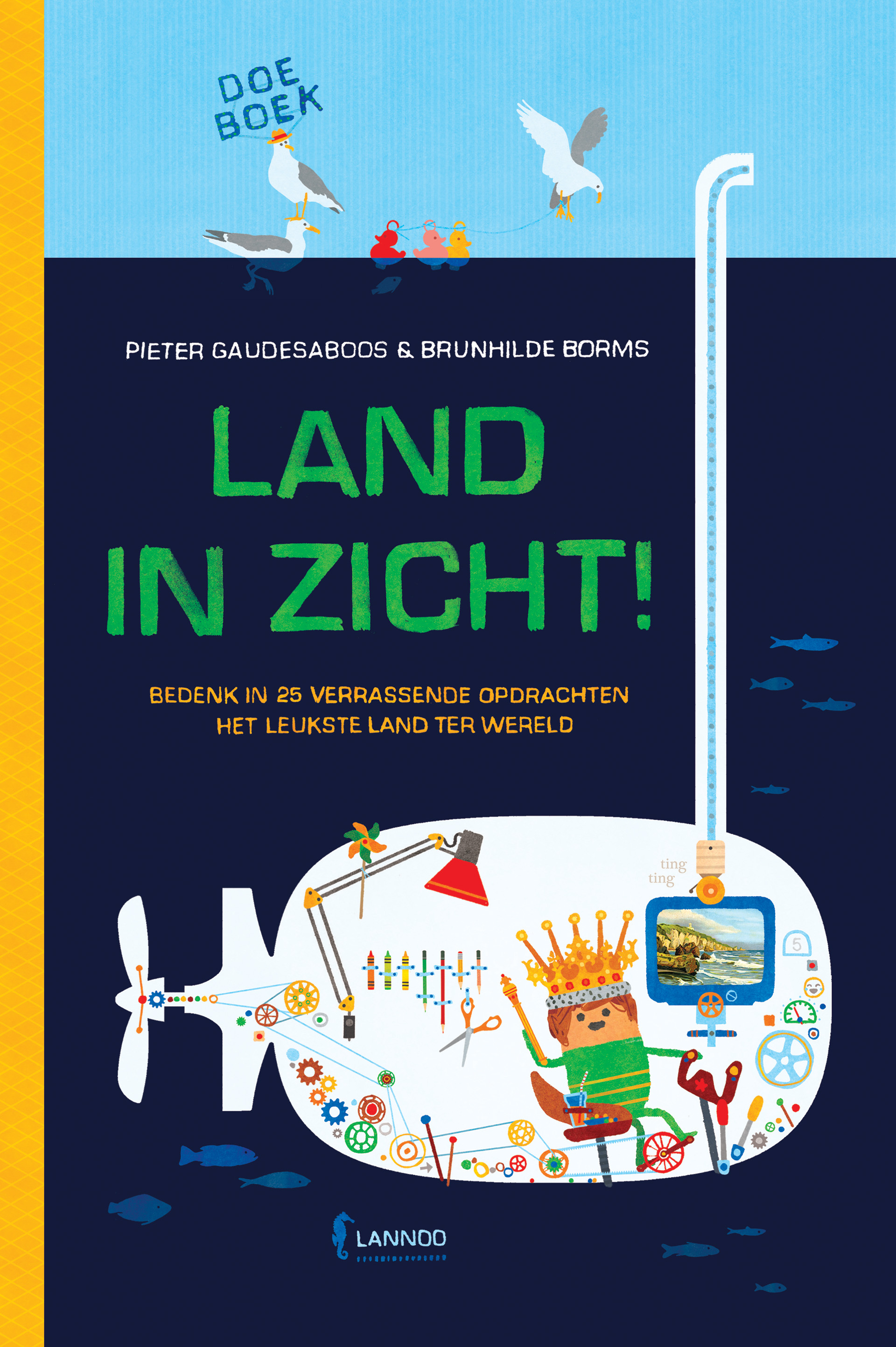 for readers aged 8+
How cool would it be if you could invent your own island?
This is your chance!
Funny activities will help you on the way:
Design a flag for your island
Make the perfect outfit for the inhabitants
Invent a few national holidays, like 'Play Videogames Day' or 'Pyjama Day'
Colour the pets of the families
Choose which special vehicles will drive around on your island
The book includes a large cut-out poster with many designs, so you can create the perfect island. Let your imagination run wild and design a country that has everything you could ever need. And when you're done, cut out the royal crown and appoint a king to lead your island. The possibilities are virtually endless!
"A unique activity book Full of surprising activities
that stir the imagination"
text and story: Brunhilde Borms en Pieter Gaudesaboos
illustrations en layout: Pieter Gaudesaboos
pages: 96
size: 17 cm x 124 cm
size posters: 42 cm x 60 cm
publisher: Lannoo (2017)
translations: Italian (Sinnos), Chinese (Harbin Publishing House) and Russian (Mann, Ivanov & Ferber)