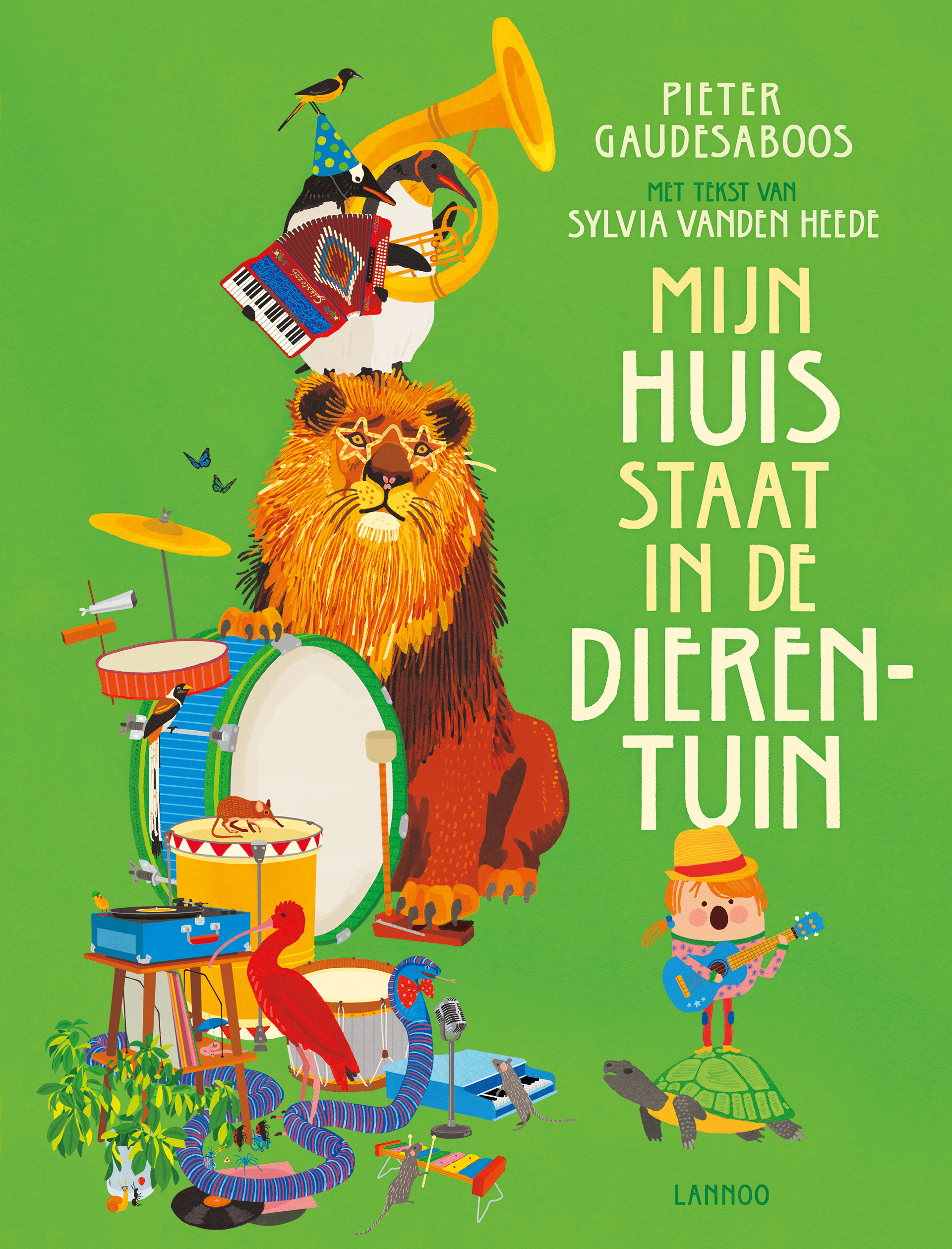 for readers aged 3+
In My House Is At the Zoo we follow a day in Lotta's life. Every morning a giraffe wakes her up and she makes breakfast along with two bears. Then she brushes her teeth, together with the crocodile.
In his unique, varied and nostalgic style, Pieter Gaudesaboos gets Lotta to take the reader along for a day full of crazy activities, such as playing basketball with the monkeys and sliding down the elephant's trunk into a mud pool. The snake helps Lotta to take a refreshing dip afterwards. Along with the flamingos, she goes to see the polar bear and they all have ice creams. She paints with the penguins and the camel holds her plate of spaghetti. She reads a story to all the animals in the zoo, before falling asleep on the zebra's coat.
This is not merely a colourful book for reading aloud, it is a look-and-find book to teach children to look more closely at the illustrations. Every page has several Can you see...?-questions and there are hidden animals to find. Just the job for true detectives!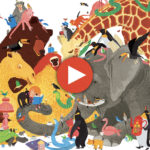 "The illustrations are works of art in their own right,
on which there is so much to discover" (CUTTING EDGE) 

story, illustrations en layout: Pieter Gaudesaboos
text: Sylvia Vanden Heede
size: 33 cm x 25 cm
pages: 32
size poster: 59,4 cm x 42 cm
publisher: Lannoo (2018)
translations: Italian (Sinnos)