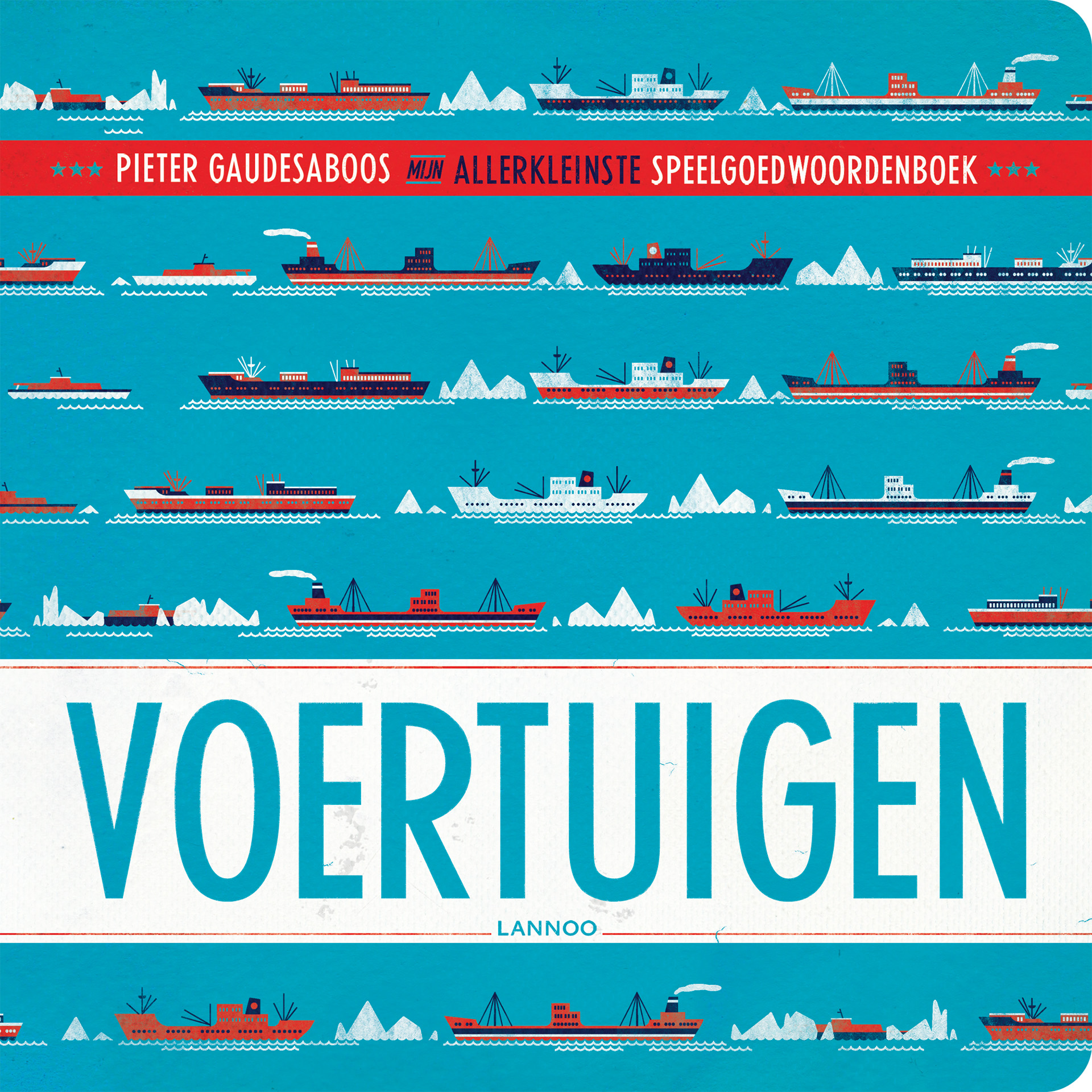 for readers aged 2+
Based on My Favourite Dictionary of Toys four smaller-format board books were made, all divided by theme: Animals, Colours, Counting and Transport.
An aficionado of old toys, Gaudesaboos spent many hours in the Toy Museum doing research, and this is more than clear: each print shows a toy, often recognisable to the adult reader. Fisher Price, Playmobil, Lego, Ministeck – they're all given a loving place.
With his typical style – a mix of collage, drawings and graphic work – Gaudesaboos creates a colourful book yet without excess, because he limits himself to depicting only a single word per page.
illustrations en layout: Pieter Gaudesaboos
pages: 12
size: 18 cm x 19 cm
publisher: Lannoo (2015)
translations: French (La Joie de Lire)